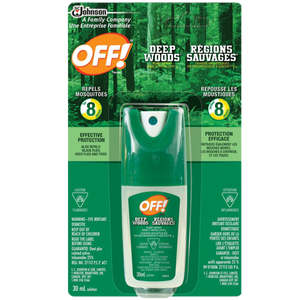 SC Johnson
OFF! Deep Woods Pump Spray
OFF! Deep Woods Insect Repellent Pump Spray - 30ml is ideal for use during longer-term outdoor activities such as hiking, hunting or fishing.
Benefits:
Repels mosquitoes for up to 8 hours. Also repels black flies, biting midges, deer flies, stable flies, ticks, and chiggers.
Contains 25% DEET plus related active toluamides.
OFF!® Deep Woods® Pump Spray
100 mL