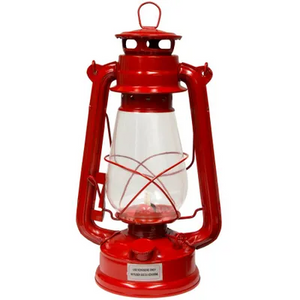 World Famous
World Famous Kerosene Lantern
Combine extreme functionality with the retro hurricane style frame when you bring along the World Famous kerosene lantern. This classic looking lantern is still widely used for a reason. All metal construction with a glass globe throws a super bright light in all directions. The cotton wick adjusts the light intensity. Unlike propane appliances, this lantern can be used outdoors and indoors if needed.
Kerosene Lantern
Safe for outdoor and indoor use
Metal construction
Cotton wick adjusts for light intensity
Throws bright light over large area
Height 12"