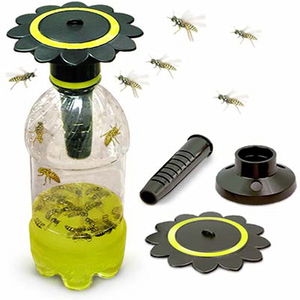 Gadjit Outdoors
Gadjit Outdoors Soda Bottle Wasp Trap
Convert any soda/water bottle into a wasp trap in seconds with this easy-to-use product.
Are wasps, bees, or hornets bugging you? Try Soda Bottle Wasp Trap!

Affordable, Easy-to-use, Non-Toxic, Environmental

Attach to plastic soda bottle

Fill bottle with sugared water or soda

Place outdoors, Don't hang trap, Bees crawl in, but can't get out.