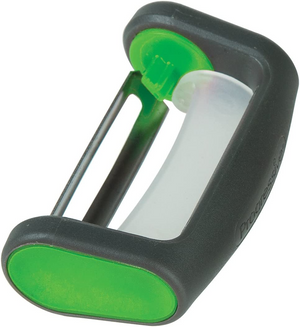 Davy Lake Campground & Resort
Pocket Peeler for Fruits & Vegetables
Designed for maximum control when peeling your favorite foods, the Prepworks by Progressive Pocket Peeler also features a built-in blade cover for safe storage.

With a gray and green motif, this compact peeler is quite versatile and strong with a stainless steel blade construction.

Perfect for creating fun veggie designs, tasty pasta alternatives, veggie chips, or tasty finger foods, no kitchen is complete without this peeler.

This peeler is ideal for longer vegetables and fruits and is dishwasher safe.

The dimensions of the Pocket Peeler are 3" L x 0.96" H x 2.62" W.