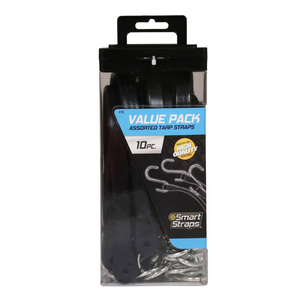 Davy Lake Campground & Resort
SmartStraps Tarp Strap Value Pack Assortment - 10pc.
The Tarp Strap is a high quality rubber strap used for light duty applications such as securing tarps, garbage can lids, canopies, and tents. They have outstanding temperature, UV, ozone and weather resistance. They maintain elasticity no matter what the season. They use rust resistant, zinc plated steel S-hooks for easy fastening and the hooks won't lose their shape.